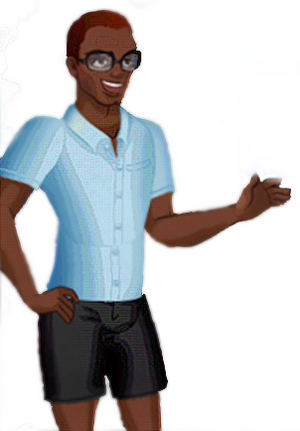 Jim is a limited time male NPC who arrived around the time of US mother's day 2013. He has a problem. He completely forgot about Mother's Day and would like your sorority's help deciding what to get his mother.
Mother's Day: Flowers! (1/2)
Edit
'Get some gift for Jim's Mom!'
In this quest, you need to:
1. Get two 'Mother's Day Flowers' decorations.
2. Get the 'Violet Pastel Cardigan'
3. Have four girls in your sorority.
In return for this, you recieve the 'Tulip Tank'.